Prenumeration
Välkommen att prenumerera på Bulletin, för att kunna läsa alla våra artiklar.
China Is Killing Its Tech Golden Goose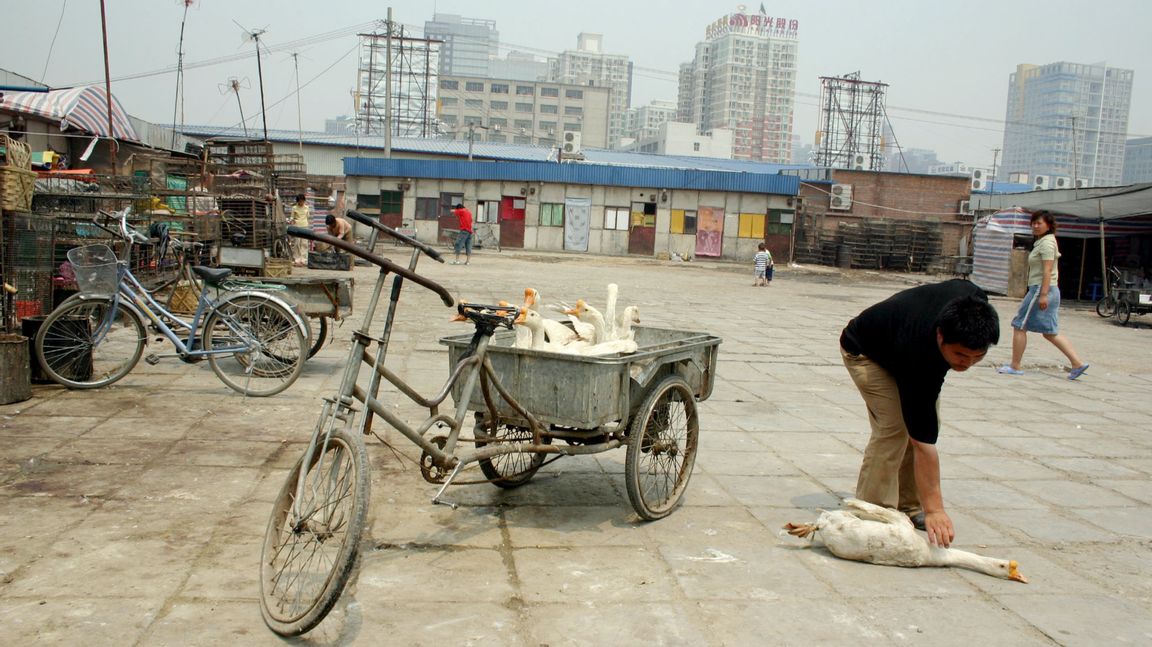 A man picking up a goose that has fallen off his tricycle at the live bird market in Beijing. Photo: Anonymous/AP/TT
Minxin Pei, Professor of Government, shares his views on how China is harming its tech sector by sudden and arbitrary regulatory action.